Published On 10 March,2021 09:21 pm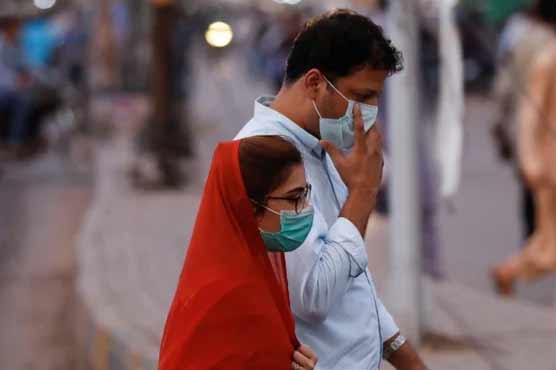 Coronavirus: Islamabad imposes new restrictions amid rising cases
ISLAMABAD (Dunya News) - The Islamabad district administration has issued a notification regarding the imposition of new restrictions in the wake of rising coronavirus cases in the city. The use of face masks in public and other places has been made mandatory.
According to the notification, smart lockdowns and micro lockdowns will be imposed at all hotspot areas. With the approval of federal departments, the policy of work-from-home will be implemented for 50% of workforce.
All commercial activities will be banned after 10 pm, however, this restriction will not apply to hospitals, medical stores and grocery stores.
All parks will be closed after 6 pm and the permission to eat inside restaurants and marriage halls has been revoked. In addition, the ban on cinema halls and mausoleums will remain in place.
Gatherings of up to 300 people will be allowed in open spaces, in strict accordance with coronavirus SOPs.
According to the notification, all restrictions will remain in force till April 15 and the decision to ease or further tighten restrictions will be made on April 12.