Published On 08 March,2021 11:13 pm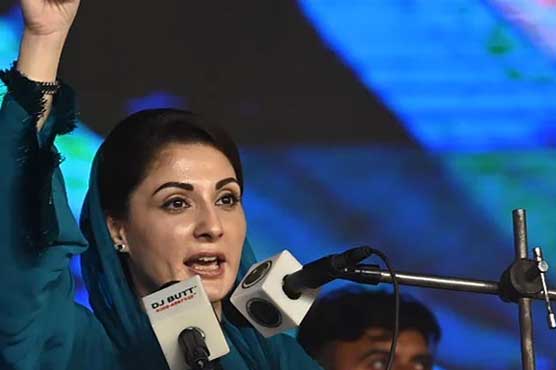 Maryam dares govt to hold Senate Chairman election by show of hands
ISLAMABAD (Dunya News) - Pakistan Muslim League-Nawaz (PML-N) Vice President Maryam Nawaz has said that the nation is waiting for government to announce Senate Chairman election by show of hands.
Talking to media along with PDM leaders, PML-N Vice President Maryam Nawaz said that the government does not have a majority in the Senate, on what basis they have fielded a candidate for the chairmanship of the Senate.
She said that if the government candidate wins Senate Chairman Election that would establish buying and selling with money to break our people, adding that our people are receiving phone calls in this regard.
Maryam Nawaz said that it was the right of PML-N to form a government in Punjab after 2018 elections and PDM would consider together for change in Punjab. PTI MPAs of Punjab Assembly are in touch with us. In 2018, despite the worst rigging, the PML-N won in Punjab, she added.