Imran Khan becomes second PM to receive voluntary vote of confidence from Parliament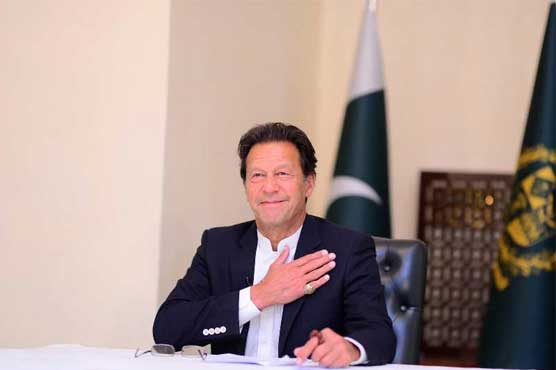 Imran Khan becomes second PM to receive voluntary vote of confidence
ISLAMABAD (Dunya News) - Prime Minister Imran Khan has become the second prime minister in the country s political history to receive a voluntary vote of confidence from the National Assembly.
Earlier today Prime Minister Imran Khan took a vote of confidence from the National Assembly. 178 members of ruling coalition reposed confidence in leadership of Prime Minister while opposition alliance Pakistan Democratic Movement (PDM) boycotted the session.
According to parliamentary experts, this is the first time in the country s parliamentary history that the president has realized that the Leader of the House from his own party has lost the majority and has ordered the Prime Minister to take a vote of confidence.
On April 18, 1993, former President Ghulam Ishaq Khan dissolved the assemblies. Which were restored by the Supreme Court on May 26, 1993 and the next day National Assembly session was convened.
At the end of the session, former Prime Minister Nawaz Sharif took a vote of confidence through a resolution. At that time, 123 out of 210 members of the House had expressed confidence on Nawaz Sharif.