Published On 05 March,2021 10:33 pm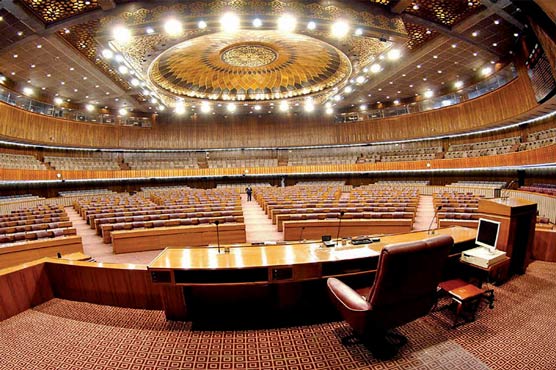 EXPLAINER: Complete process of Prime Minister's vote of confidence
ISLAMABAD (Dunya News) – Following an upset defeat of PTI's candidate on Islamabad seat of Senate, Prime Minister Imran Khan announced that he would seek a fresh vote of confidence from the National Assembly members.
On Thursday, under Article 91 of the Constitution, President Arif Alvi called a session of the National Assembly on Saturday. PM Imran Khan must attain the support of a simple majority of 172 lawmakers in the National Assembly through an open ballot.
As per rules, before the commencement of House proceedings, bells will be rung for a period of five minutes to ensure all members are present inside. Afterwards, all doors of the House are closed off and no one is allowed to leave or enter.
The Speaker then reads out the motion of confidence and asks the members who wish to vote in its favor to register their votes with designated tellers. The members then leave the Chamber until they are called back in.
Once all members have voted, the Speaker announces that voting has been completed and the Secretary Assembly counts the recorded votes and passes on the result to the Speaker.
Bells are rung once more, this time for two minutes, to call all members back into the Chamber, followed by the announcement of the result by the Speaker.
The Speaker is also bound to communicate the result in writing to the President.