Published On 05 March,2021 05:36 pm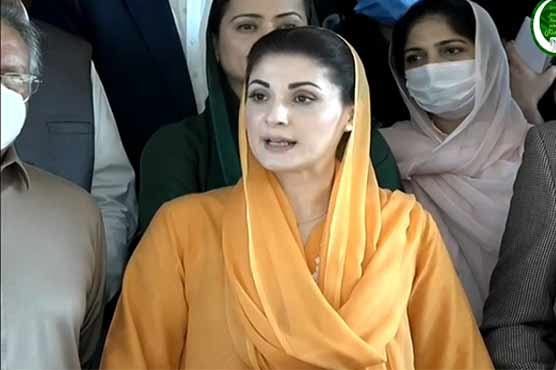 Imran Khan seeking vote of confidence from those he called sell-outs: Maryam Nawaz
ISLAMABAD (Dunya News) - PML-N Vice President Maryam Nawaz Sharif said Friday that how will Imran Khan get vote of confidence from those he called sell-outs in his address to the nation.
While holding a press conference in Islamabad, Maryam Nawaz said that Prime Minister Imran Khan insulted the Election Commission of Pakistan (ECP) in his address and the manner in which the ECP was targeted is condemned.
Maryam Nawaz demanded that the PM resign from office, adding that he has no right to cling to power. She asked that if he has trust in the people, why was the result of Daska by-election challenged in the Supreme Court.
The PML-N leader said the entire nation, including state institutions, have understood what the real Cicilian mafias are. "We still hold the same constitutional position and the Election Commission also stated the same in the Supreme Court; No institution has the authority to change the procedure of Senate elections", she said.
She once again slammed the Prime Minister, saying that she does not consider Imran Khan the PM. "He was and is selected. To date, we have not accepted the results of 2018 election", she added.
She said that PML-N would not suffer oppression in silence. The culture of the party has changed in Pakistan and Azad Kashmir. PML-N will not allow anyone to rob the people of their wealth, nor their vote.