Published On 05 March,2021 11:58 am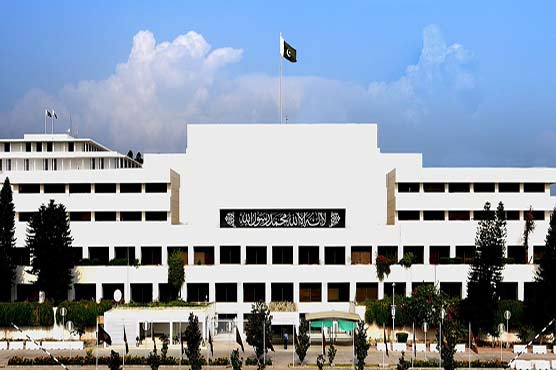 President of Pakistan Dr Arif Alvi has summoned the session of National Assembly at 12.15pm.
ISLAMABAD (Web Desk) – Following a major upset in Senate polls, Prime Minister (PM) Imran Khan will seek a vote of confidence from the National Assembly members on March 6 (tomorrow).

According to details, President of Pakistan Dr Arif Alvi has summoned the session of National Assembly at 12.15pm.

The premier is also scheduled to chair a joint parliamentary party meeting of Pakistan Tehreek-e-Insaf (PTI) and its allied parties at 3:00pm today to take the participants into confidence regarding current political situation arising after the Senate elections.

The PM will also brief the attendees about the purpose of obtaining the vote of confidence from the Parliament.
---
Will sit in opposition if I fail to get vote of confidence: PM
---
Earlier, while addressing the nation, PM Imran said that if he fails to win the vote of confidence from the House, he will leave office and sit in the opposition. "Money has been used in the Senate election for the past 40 years, he who has money becomes a senator", he said.

The PM said his party also went to Supreme Court of Pakistan for this purpose and the apex court had directed Election Commission of Pakistan to use all modern technology to ensure transparency in the elections.

He said he is not afraid of losing power as he has no monetary interests. He said he bears all his personal expenses himself and unlike previous rulers, he is not a burden on national exchequer.
---
PDM likely to get Senate chairmanship after securing six member lead over ruling coalition
---
Pakistan Democratic Movement (PDM) candidate Yousaf Raza Gillani is likely to become Senate Chairman after opposition alliance secured a six-member lead over incumbent ruling coalition.
The opposition's PDM gained an upper hand in the 100-member upper house of the Parliament as the number of members of the opposition alliance rose to 53.