Published On 04 March,2021 05:16 pm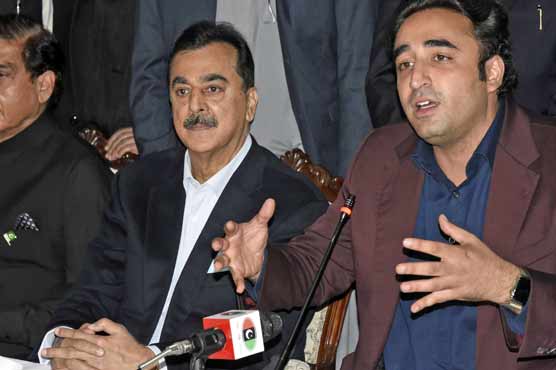 PDM will decide when to table no-confidence motion: Bilawal Bhutto Zardari
ISLAMABAD (Dunya News) - Chairman PPP Bilawal Zardari has termed the vote of confidence as an attempt to hide Imran Khan's defeat in the Senate and said that PDM will decide when and where the no-confidence motion will be tabled.
Addressing a press conference in Islamabad with Yousaf Raza Gillani, Bilawal said that Imran Khan had challenged that if the opposition wins the seat in Islamabad, he would hold new elections. We had accepted his challenge and will take on the government on every forum, including the election of Chairman Senate.
"We have told everyone in the Senate elections that the rulers have been rejected," he said.
Bilawal Bhutto said that the future strategy to be adopted against Prime Minister Imran Khan will be decided from the platform of PDM. Whatever decision is taken through consensus by PDM, we will abide by it.
He said that the Prime Minister was afraid of dissolving the Assembly. We know the members who want to fight the next election under banners of PPP and PML-N. He challenged Imran Khan that if he has the courage, he should remove those members from the party.
He said that the Prime Minister's own party members and allies have left his side. This drama will no longer continue, no one will get NRO, nor will anyone be allowed to run away. If the Prime Minister knows those who sold and bought votes, he should make their names public, he added.