Published On 04 March,2021 04:39 pm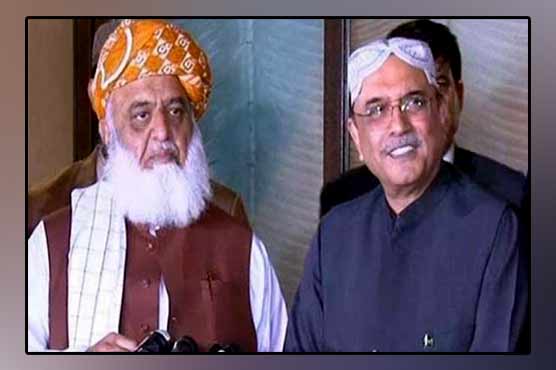 No no-confidence motion against PM Imran Khan: PDM
ISLAMABAD (Dunya News) – Opposition alliance Pakistan Democratic Movement (PDM) has decided in principle to not table a no-confidence motion against Prime Minister Imran Khan.
According to sources, this major decision was taken in a meeting between PDM head Maulana Fazlur Rehman and former president Asif Ali Zardari at Zardari House yesterday.
Sources said that Maulana Fazlur Rehman also phoned former Prime Minister Nawaz Sharif, with the two deciding that PDM would not be part of the Prime Minister's vote of confidence. Final approval of these decisions will be taken at the PDM summit next week.
On the other hand, a day after announcing to take a vote of confidence from National Assembly, PM Imran Khan said that he is not a coward and knows how to fight.
The PM said that the war was not over and he will continue to expose corrupt practices of the opposition parties and vowed to approach every forum to ensure transparency.
He further said that he was not afraid of tricks of political opponents but cannot run government under any fear or pressure.
"Will not remain silent or change my mission just to stay in power", he added.
The premier further said that he knew beforehand that opposition will use money to buy votes for Senate elections. He also asked lawmakers to openly express their reservations if they don't have confidence in him.