Published On 02 March,2021 08:28 pm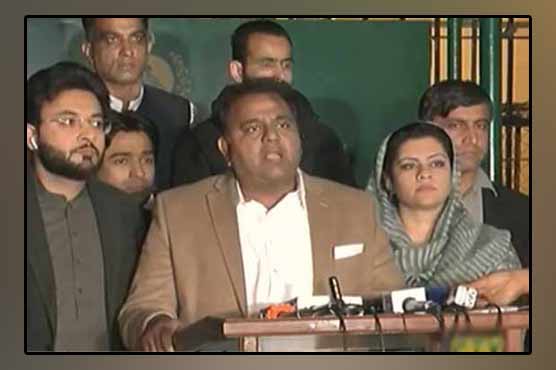 Federal ministers to file reference against Ali Haider Gillani over leaked video
ISLAMABAD (Dunya News) – Federal ministers of the PTI government have decided to file a reference against PPP MPA Ali Haider Gillani in the Election Commission of Pakistan (ECP) after his video with PTI MPAs came to light.
After the video surfaced, federal ministers arrived at the Election Commission to file the reference but its office was closed. Talking to media on the occasion, Federal Minister Fawad Chaudhry said that the embarrassing video has once again raised questions over the system of Senate elections. Major changes are needed in the system, he added.
Fawad Chaudhry said that despite having the technology, the Election Commission says that it will be used next year. "Should we let the upcoming elections be held as they used to even after seeing the video", he asked.
"Unfortunately, the video has disproved ECP's argument. It is hoped that the Chief Election Commissioner will take immediate notice of the video", said the Minister.
He said that we had arrived at ECP office to file a reference against Ali Haider Gillani but the office was closed; an officer should have present at the Election Commission office.
"We will now file the reference tomorrow morning", he said.
Fawad Chaudhry said the Election Commission should immediately look into these complaints and take emergency measures in this regard.