Maryam Nawaz lauds ECP's decision of re-polling in NA-75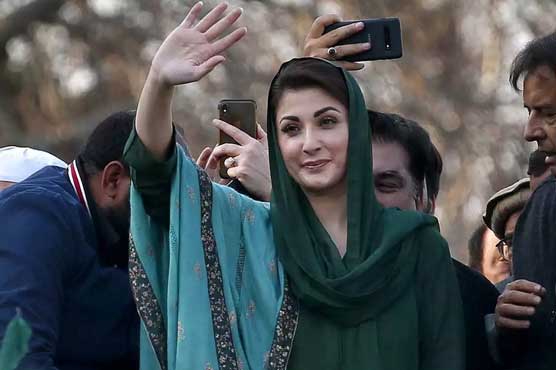 Maryam Nawaz lauds ECP's decision of re-polling in NA-75
LAHORE (Dunya News) - Pakistan Muslim League-Nawaz (PML-N) Voice President Maryam Nawaz while reacting to the Election Commission of Pakistan's (ECP) decision has said that people of Daska got back their right.
In a statement on Twitter, she said that fake honest were issued a certificates for stealing votes and box theft was also confirmed. Criticizing the Prime Minister, she said that vote thief Imran Khan also turned out to be a kidnapper.
She said that the echo of Nawaz Sharif s statement 'Vote Ko Izzat Do' was being heard all over the country. Thanks to the people of Daska who not only voted but also guarded the vote and caught the vote thieves with red hands and handed them over to the law.

Earlier Election Commission of Pakistan (ECP) nullified by-election in NA-75 Daska and ordered to conduct re-polling in the entire constituency on March 18.
Announcing the reserved verdict, Chief Election Commissioner (CEC) Sikandar Sultan Raja declared that the by-poll in the constituency was not fair and transparent. Law and order situation was disrupted while an environment of fear was created among the local, he added.
Responding to the decision, Pakistan Muslim League-Nawaz (PML-N) candidate Nosheen Iftikhar has thanked the election commission and said that the truth has won today.