LHC directs NAB to conclude arguments tomorrow on Hamza's bail petition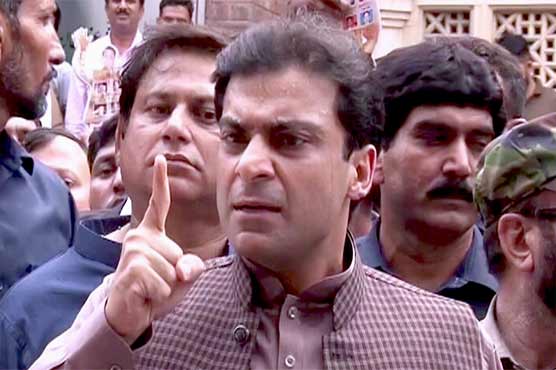 The trial will be completed if six more months are given, the NAB prosecutor said.
LAHORE (Dunya News) – The Lahore High Court (LHC) has on Tuesday directed the National Accountability Bureau (NAB) lawyers to present conclusive arguments tomorrow on Leader of the Opposition in the Punjab Assembly Hamza Shahbaz's bail petition.
The Pakistan Muslim League-Nawaz (PML-N) leader's counsels completed their arguments and maintained that Hamza Shahbaz was indicted seventeen months after his arrest and his bail plea remained pending in the Supreme Court of Pakistan for ten months.
The lawyer said that the apex court ordered to hear three old NAB cases on priority basis, and has given relaxation to suspects in NAB cases over delay of twenty months.
The NAB prosecutor said the suspects received money in name of party funds but the remittances were suspicious. The anti-graft body took time in collecting the record of elections, four benami companies and other data, he said while adding that the trial will be completed if six more months are given.
The court adjourned the hearing till tomorrow.