Govt involved in election theft: Shahid Khaqan Abbasi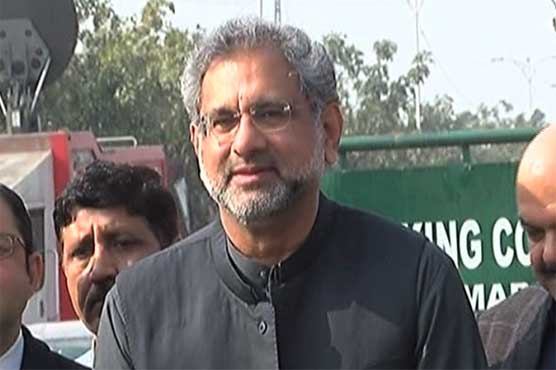 Hearing in ECP should be held publicly: Shahid Khaqan
ISLAMABAD (Dunya News) – Pakistan Muslim League-Nawaz (PML-N) senior leader Shahid Khaqan Abbasi on Tuesday accused incumbent government of involvement in election theft and said that everyone including lawmakers are sick of ruling party.
Talking to media persons outside Election Commission of Pakistan (ECP), he said that by-elections in NA-75 were stolen by the government as the ECP itself said that election of the constituency were rigged.
Former prime minister Shahid Khaqan Abbasi said that now government is trying to hide its face after the plan of rigging was exposed. He also demanded that hearing in ECP should be held publically.
The PML-N leader further said that parliament is now paralyzed while anti-graft watchdog itself is involved in corruption. Judicial system is now a joke as lawyers are boycotting courts in Islamabad for more than a week and cases 10 federal ministers and 3 former prime ministers are being heard.