Marriyum Aurangzeb claims PTI candidate's security fired fatal shots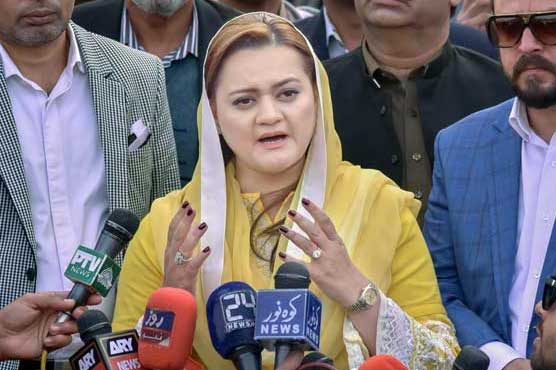 Marriyum Aurangzeb claims PTI candidate's security fired fatal shots
LAHORE (Dunya News) - PML-N spokesperson Marriyum Aurangzeb has claimed that security guards of the PTI candidate fired at PML-N workers and fled the scene.
Reacting to the clashes and shootings in Daska that killed two and injured at least eight more, she accused PTI thugs of using state resources to conduct terrorism. "What did they get by taking the lives of innocent people", she asked.
Marriyum Aurangzeb said that they had requested the Chief Election Commissioner (CEC) to extend the polling time. All voters whether inside or outside the polling station should be allowed to cast their vote and voting should continue till the last voter has finished, she said.
The PML-N leader said the shooting took place in the presence of police, adding that a case should be registered against the Punjab Chief Minister, IG Punjab and CCPO for the incident.