PML-N workers stage protest outside RO office in PP-51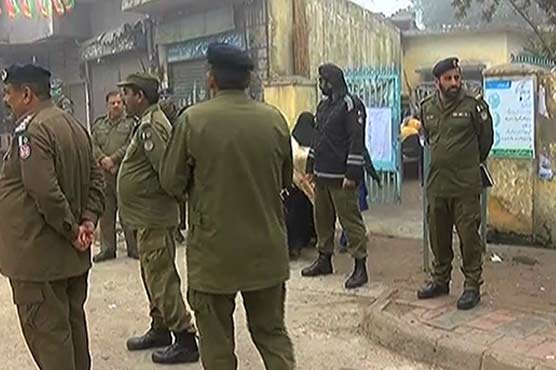 The PML-N activists have chanted slogans against the security officers.
WAZIRABAD (Dunya News) – Pakistan Muslim League-Nawaz (PML-N) workers on Friday have staged protest outside the office of returning officer in PP-51 Wazirabad as polling in the constituency got underway.
The protesters have alleged that the police personnel have arrested several party workers including district secretary information Mian Mudassir.
The PML-N activists have also chanted slogans against the security officers.
On the other hand, voting in by-election in two National Assembly and two provincial Assembly constituencies has started at 8:00am today and will continue till 5:00pm without any interval.
According to a statement issued by the Election Commission of Pakistan (ECP), the vacant seats on which by-polls are being held include NA-45 Kurram, NA-75 Sialkot, PP-51 Gujranwala and PK-63 Nowshera.
Rangers and FC officials have been deployed outside polling stations and will be able to take action against any irregularities or violations. However, they will be required to notify the relevant presiding officers before taking the said action.