Published On 10 February,2021 07:41 pm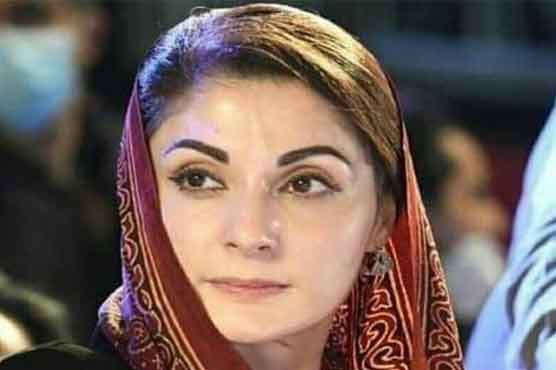 Maryam Nawaz urges govt to stop violence against employees in Islamabad
LAHORE (Web Desk) - Pakistan Muslim League-Nawaz (PML-N) Vice President Maryam Nawaz has urged government to stop ruthless violence against employees demanding salary rise in Islamabad.
In a statement released on Twitter against the violence against government employees, she said do not target oppressed government employees with tear gas, shells and sticks.
She asked to stop ruthless violence against government employees and said that government employees are not enemies but poor Pakistanis who are demanding their rights.
Earlier, Maryam Nawaz had said that violence, tear gas and arrests of government employees were cruel tactics of the fake government.
Pakistan Muslim League-Nawaz (PML-N) Vice President Maryam Nawaz, while announcing her support for government employees, said that the sacrifices of government employees are the end of oppressive, anti-people, vote-stealing and commission-eating government in Pakistan.
She said that in three years, the tyrannical government has crushed the people, especially government employees, in the mill of inflation. It is the first government which has not increased the salaries of government employees by one rupee in three years despite four times increase in the inflation.
Maryam Nawaz said that we will raise our voice for the rights of government employees and violence against them at every forum including parliament demanding the immediate release of the arrested employees and fulfilling their demands.
She said that the fake rulers should do as much cruelty as they can bear themselves adding that who staged sit-in for 126 days in Islamabad is unable to tolerate legitimate protest of the employees.