Published On 09 February,2021 06:44 pm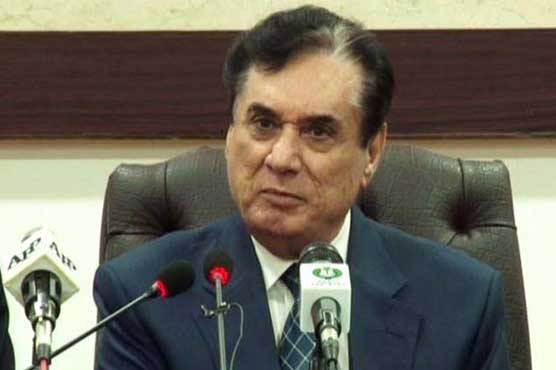 The NAB chief said 1230 corruption references were pending in various courts of the country.
PESHAWAR (Dunya News) – National Accountability Bureau (NAB) chairman Justice (r) Javed Iqbal on Tuesday said that anti-graft watchdog's present administration has nothing to do with the Broadsheet agreement as the agreement was signed in year 2000 and ended in 2003.
The ant-graft agency chairman said this during his visit to the Bureau's Khyber Pakhtunkhwa chapter where Director General Brigadier (r) Farooq Nasir Awan briefed him on mega corruption cases.
Justice (r) Javed Iqbal was informed that the NAB Khyber Pakhtunkhwa has 307 complaints at present out of which 68 complaints are being investigated, while 95 inquiries and 36 investigations are also underway as per law. He was informed that 182 references of NAB Khyber Pakhtunkhwa are pending in the accountability court in Peshawar. The NAB's KP chapter had also recovered Rs 3,018 million in three years and deposited it in the national treasury.
Speaking on the occasion, the NAB chief said that 1230 corruption references were pending in various accountability courts of the country. These references are worth about Rs 943 billion.
He said that petitions for speedy hearing of mega corruption cases worth billions of rupees will be filed in the accountability courts.
Justice Javed Iqbal went on to say that in the past those who could not even be considered to be summoned in the NAB were also asked to appear before the officials. He said that the Bureau's has nothing to do with judicial remand and present the accused to the court within 24 hours after his arrest. The court, after looking at the evidence, hands over the accused to NAB on physical remand.