Published On 05 February,2021 11:40 pm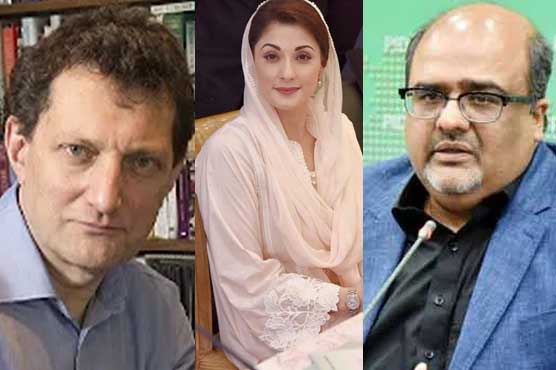 Maryam Nawaz, Shahzad Akbar, David Rose react to Daily Mail defamation case hearing
LONDON (Dunya News) - Daily Mail journalist David Rose has reacted to the preliminary hearing of Shehbaz Sharif's defamation case against the publication in the London High Court, saying that today's hearing was strictly preliminary.
In a statement on Twitter, he said that the judgment given by the court on Friday sets the parameters for the eventual trial, which lies in the future. It determines what the court says the article means and is not a final outcome, he added.
On the other hand, PML-N Vice President Maryam Nawaz reacted by saying that the world already knew what kind of accountability was the Sharif family being subjected to but now, those acting as champions for accountability will be held accountable.
She wrote on Twitter that former Prime Minister Nawaz Sharif and PML-N President Shehbaz Sharif have served the country with honesty and integrity, which is why those who oppose him keep on biting the dust.
She said the decision of the London court is proof that when the court is independent, Imran Khan and his cronies will end up losing.
On the other hand, PM's Adviser on Interior and Accountability Barrister Shahzad Akbar wrote that Shahbaz Sharif's victory in the case is being misreported.
A British court earlier said that the Daily Mail's report was defamatory and ruled in favor of PML-N president Shehbaz Sharif and son-in-law Ali Imran in a preliminary hearing. A more detailed hearing will follow, with the court declaring the Daily Mail article seriously damaging to the reputation of the two.