Published On 04 February,2021 11:11 pm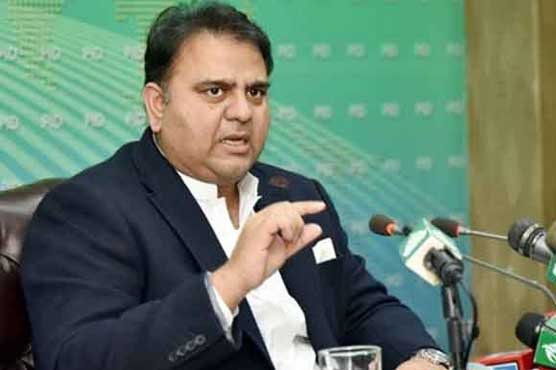 PDM's bubble has burst: Fawad Chaudhry
ISLAMABAD (Dunya News) - Federal Minister for Science and Technology Fawad Chaudhry while reacting to the PDM's announcement of long march on March 26th said that PDM s bubble has burst.
In a statement on Twitter, he said that today s press conference once again revealed that the PDM s bubble has burst, Fazlur Rehman, Bilawal Bhutto and Maryam Nawaz were angry at the journalists for asking questions which express their frustration.
Talking to a private TV channel, Dr Shahbaz Gill, Special Assistant to Prime Minister Imran Khan, said that this is the sixth announcement of the PDM. He said that I feel pity for PDM as they first said that they will resign, and when two members of PML-N were called by the speaker, both denied resigning from the assembly.
He said that now Maulana has understood that it was a good decision to contest Senate elections. The announcement of March 26 is meaningless. Maulana said that Pindi or Islamabad was an option for long march but Suggestions came for Islamabad.
Shahbaz Gill said that Maulana should only play politics not tricks. They were expecting to bargain with Imran Khan but Imran Khan s strategy is very clear.
The Special Assistant said that Imran Khan had put 34 amendments of the opposition in front of the people. He said that opposition has understood that Imran Khan will not give NRO in any case adding that it does not matter they come out together or alone, defeat is their destiny.