Published On 03 February,2021 11:42 pm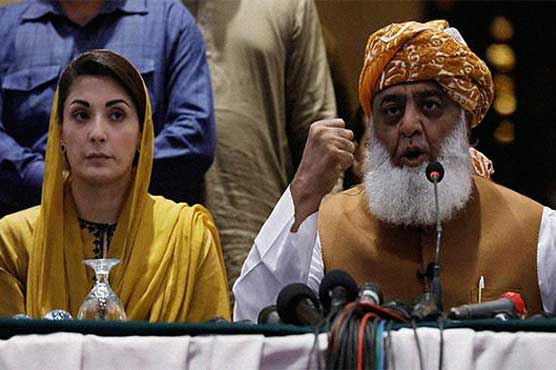 Fazlur Rehman phones Nawaz Sharif to discuss PDM's future
ISLAMABAD (Dunya News) – Opposition's anti-government alliance PDM has once again mobilized against the PTI government. Sources say that PDM head and JUI-F leader Fazlur Rehman and PML-N supremo Nawaz Sharif had a telephone conversation to formulate a political strategy for the future.
The two opposition leaders discussed PDM's strategy going forward, with the PML-N leader agreeing with Fazlur Rehman's suggestions.
According to sources, Nawaz Sharif extended full support to resignations, long march and sit-in.
Meanwhile, PML-N Vice president Maryam Nawaz also reached the residence of Maulana Fazlur Rehman to discuss issues pertaining to the movement.