NA passes 3 bills including CPEC Authority Bill 2020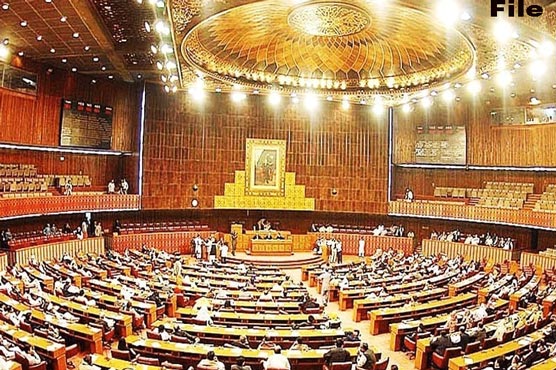 NA passes 3 bills including CPEC Authority Bill 2020
ISLAMABAD (Dunya News) - The House today passed three bills. These include, "The China Pakistan Economic Corridor Authority Bill, 2020", The Public Private Partnership Authority (Amendment) Bill, 2020" and "The Pakistan Single Window Bill, 2020".
"The national Metrology Institute of Pakistan Bill, 2021" and the Pakistan Ordnance Factories Board (Amendment) Bill, 20201 were also introduced in the House today.
Besides, "The Federal Medical Teaching Institutes, Ordinances, 2020 and the Anti-Rape (Investigation and Trial) Ordinance, 2020 were laid before the House today.
The House will now meet again tomorrow at 4 p.m.