Published On 30 January,2021 07:31 pm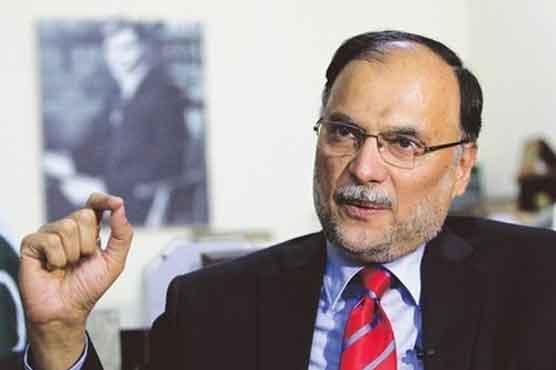 After winning Wazirabad by-election long march will not be needed: Ahsan Iqbal
WAZIRABAD (Dunya News) - Pakistan Muslim League-Nawaz (PML-N) senior leader Ahsan Iqbal has said that after wining by-election of Wazirabad there will be no need of long march.
According to details, by-election will be held in Waziarbad on 19 February after the death of PML-N MPA Shaukat Manzoor Cheema. PML-N has issued its ticket to the wife of late Shaukat Manzoor Cheema. PTI has issued ticket to Chaudhry Yusuf while Jamaat-e-Islami has issued ticket to Nasir.
Addressing the Workers Convention, Ahsan Iqbal said that this election has now become a referendum against Imran Khan s government, against poverty and backwardness. While addressing workers he said that you have to decide whether you want to vote for the progressive Pakistan of Nawaz Sharif or you want to vote for Imran Khan's inflation.
He said that the enemy of CPEC and development is also the enemy of Wazirabad. This election is very important. He said that if we defeat PTI in this election then we do not need a long march.
The PML-N leader said that people were devastated when Usman Buzdar was imposed on Punjab. He alleged that government illegally sent packing the local body representatives of the province.