Published On 28 January,2021 09:59 pm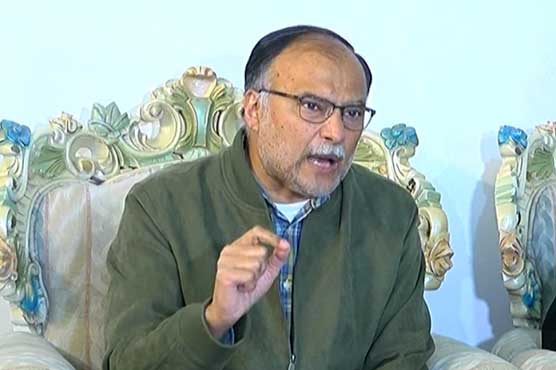 Opposition numbers insufficient to table no-confidence motion against PM: Ahsan Iqbal
LAHORE (Dunya News) - PML-N leader Ahsan Iqbal has said that his party believes PPP's suggestion of tabling no-confidence motion against the Prime Minister is unviable as the opposition's numbers in the assembly are insufficient. He said the final decision will be announced by PDM on February 4.
The PML-N leader accused the Prime Minister of misleading the public and said the country's development grinded to a halt due to his ignorance and inexperience. In 2018, the World Bank reported Pakistan's growth at six percent, but the PTI government broke this upward trend.
Ahsan Iqbal said that PML-N government borrowed Rs 10,000 billion and generated 11,000 megawatts of electricity in return, but PTI has borrowed Rs 11,000 billion and only given inflation and historic deficit. The country's currency was also devalued by forty percent, he added.
The PML-N Secretary General said the government cannot be run through social media, it requires a serious attitude. He said that Transparency International's report has exposed the government and the Prime Minister must answer for his lack of performance.
To claims that PDM's anti-government movement has fizzled out, Ahsan Iqbal said that our power will be shown the day PDM comes to demand the government's resignation.