Published On 17 January,2021 11:53 pm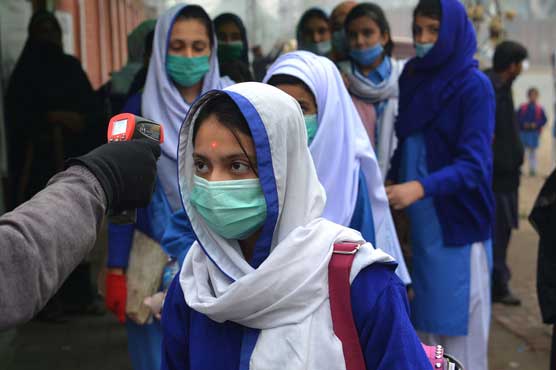 Educational institutions to reopen in phases from today
LAHORE (Web Desk) - Educational institutions closed due to the second wave of Coronavirus epidemic will reopen from today phases. In the first phase, classes from 9th to 12th will start.
According to the details, according to the announcement of the government, the educational institutions will re-open from today for which all the steps have been completed. Educational institutions will be opened under Coronavirus SOPs under which students of each class will come to school on different days in different groups instead of attending on the same day.
Students of classes 9 to 12 would resume studies from today, whereas the primary section up to class 8 would reopen from February 1 including Colleges and universities.
Apart from ninth to twelfth grade, other teachers will also be present in the school. Earlier, 50 percent teachers came to school on Mondays and other 50 percent on Thursdays.
Up to 25 students in Islamabad will be allowed to be part of the class each day. If the number of students is more than 25 in a class, the rest of the students will be able to take separate class.