Published On 15 January,2021 12:14 pm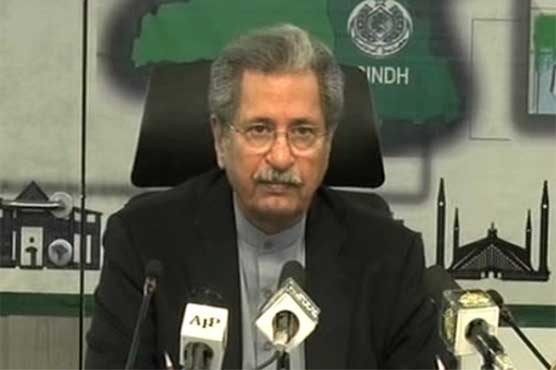 Classes 1-8 will resume on February 1 instead of January 25, Shafqat Mahmood said.
ISLAMABAD (Dunya News) – Federal Minister for Education Shafqat Mahmood has on Friday announced a revised schedule to reopen the educational institutions – closed due to coronavirus – and said classes from one to eight will resume on February 1 instead of January 25.
The education minister briefed media at the National Command and Operation Center (NCOC). He said matric and intermediate classes will resume on January 18 and all higher education institutions including colleges and universities will reopen from February 1 as per the previous schedules.
Shafqat Mahmood affirmed that no student will be promoted this year without taking examinations.
Previously, the minister had announced that the educational institutions would reopen in three phases; classes 8-12 on January 18, classes 1-8 on January 25 and higher education institutions on February 1. However, the scheduled has been revised and the institutions will now be reopened in two phases instead of three.
Let it be known that the educational institutions across the country were closed for second time from November 26, 2020 till January 11 after staying open for almost two and a half months.