Published On 12 January,2021 12:18 pm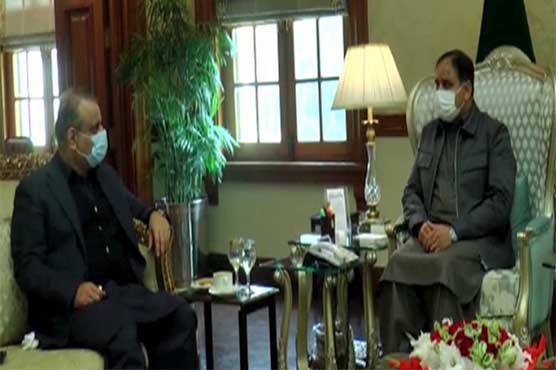 Government's timely decisions stabilized price of flour: CM Punjab
LAHORE (Dunya News) – Chief Minister of Punjab Sardar Usman Buzdar on Tuesday said that Pakistan Democratic Movement (PDM) is an unnatural alliance of rejected and hopeless elements
As per details, provincial minister Aleem Khan called on Usman Buzdar to discuss matters of mutual interest and political situation of the country. Aleem Khan also briefed the chief minister about stocks of wheat and price of flour in the province.
Usman Buzdar expressed satisfaction over prices and stocks of wheat and flour and said that government's timely decisions stabilized the price of the commodities and Punjab is the only province where 20kg flour bag is available at government fixed rate.
He further said that government will do everything to provide relief to people and no one will be allowed to exploit the masses. Opposition only wants to protect its personal interests and elements who looted national exchequer cannot fool public, he added.