Published On 09 January,2021 08:17 pm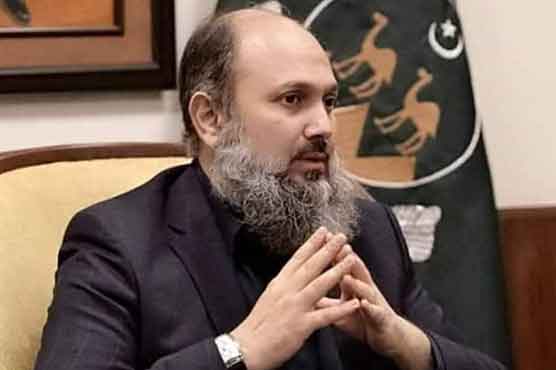 Jam Kamal denies rumors of seeking help from friendly countries during talks with protesters
LAHORE (Dunya News) - Chief Minister (CM) Balochistan Jam Kamal Khan has said that the burial of Machh incident martyrs took place after the joint efforts of all during the talks with the Hazara community. He denied rumors of seeking help from friendly countries during talks with the protesters.
Talking exclusively on Dunya News program 'Ikhtalafi Note , Balochistan Chief Minister Jam Kamal Khan said that he was in touch with the victims from day one.
The family members of martyrs have confidence in the Prime Minister and the provincial government. If the victims did not have confidence, they would not have met, said CM.
He said that the Machh incident was a great tragedy. Burial took place after the joint efforts of all. We will take practical steps to protect people and eradicate terrorism.
The Chief Minister Balochistan further said that many operations have been carried out in the last two and a half years, inside the areas of Mastung, Machh and Quetta against the terrorists.
Jam Kamal Khan said that anti-development elements of Balochistan hit soft-targets. 8 years ago, there were terrorist incidents everywhere, this was the same Quetta where people could not walk easily.
He said that when the incidents took place earlier, the provincial governments had made big promises and for the first time victims were assured to fulfill all promises in written. First, they demanded the resignation of the provincial government. I told the victims that if I resign today, who will guarantee that there will be no incident tomorrow.
The CM said that the situation will get better soon, efforts are being made, a fence is being erected on the border in Balochistan. Many steps are being taken to eradicate terrorism.
He said that condemnation of all parties is a big message to the enemy. PDM tried to use the sit-in of Hazara community for political point scoring to some extent. Some people wanted to politicize the protest of Hazara community but protesters did not allow it to happen, I am grateful to them.
Jam Kamal said that joint efforts of PTI, Balochistan Awami Party, Shia Ulema and others were involved in bringing the protesters to an agreement.