Published On 25 December,2020 11:21 pm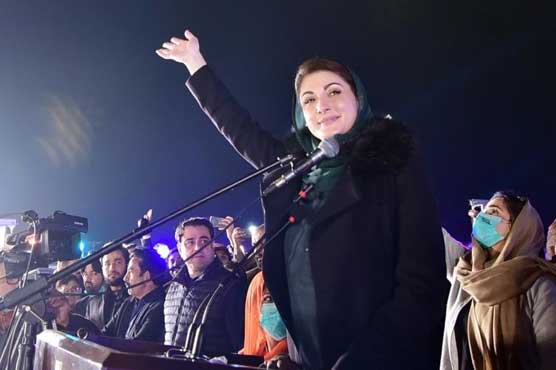 Maryam Nawaz rubbishes claims of track two dialogue
LAHORE (Web Desk) – Pakistan Muslim League Nawaz (PML-N) Vice President Maryam Nawaz has said that no mini or grand dialogue between the government and opposition is on the cards.
In a tweet on Friday, the PML-N leader said that PDM had decided that no dialogue would be held with the government and her party fully supports this decision.
She said that it is the whole nation's decision that this fake and puppet government will not get any NRO.
To recall, Pakistan Muslim League-Functional leader Muhammad Ali Durrani had met opposition leader Shehbaz Sharif in jail the previous day. Talking to media after the meeting, he said that he had brought PML-F Chief Pir Pagara's message for Shehbaz Sharif.
Mohammad Ali Durrani said that Pir Pagara had sent him to discuss improving the situation through dialogue as well as making the parliament functional again.
After Muhammad Ali Durrani's meeting with Shehbaz Sharif, it was extensively reported by national media that possibilities of a national dialogue were bright and that Shehbaz Sharif also called for resolving issues through dialogue.