Published On 25 December,2020 11:07 pm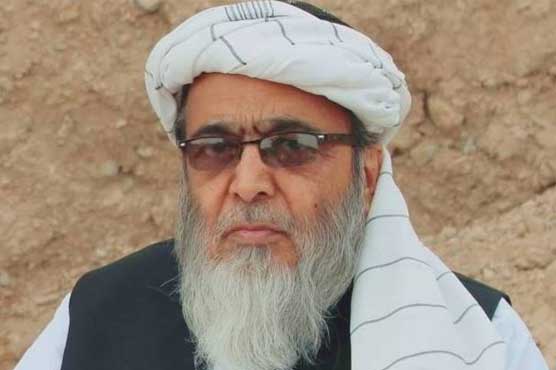 Fazlur Rehman violated party constitution, not us: Hafiz Hussain Ahmed
LAHORE (Dunya News) - Hafiz Hussain Ahmed, who was kicked out of Jamiat Ulema-e-Islam (JUI-F) for speaking against leader Maulana Fazlur Rehman, has said that Fazlur Rehman himself violated the party constitution, not the members terminated.
Reacting to the termination of four party members including himself, Hafiz Hussain Ahmed said that they are yet to receive a show cause notice from the party. He said that consultations with supporters and colleagues are ongoing but we are not going anywhere.
H e said that it was not us who violated the party constitution but Maulana Fazlur Rehman himself, who became a part of the party after him.
He further said that Maulana Muhammad Khan Sherani is one of the founding members of the party and we belong to Jamiat Ulema-e-Islam Pakistan, not JUI-F.
Earlier today, JUI-F sacked four leaders including Maulana Muhammad Khan Sherani, Hafiz Hussain Ahmed, Maulana Gul Naseeb and Maulana Shuja ul Mulk for violating party policy.
The party's disciplinary committee cancelled the party membership of all four leaders and notification in this regard is likely to be issued soon.
It is pertinent here to mention that Maulana Sherani had strongly criticized Pakistan Democratic Movement (PDM) and termed JUI-F President Fazal-ur-Rehman as an expert liar.
Maulana Shuja ul Mulk also supported Maulana Sherani and highlighted irregularities in the party. Maulana Gul Naeeb alleged that ideological workers of JUI-F were being sidelined.