Published On 25 December,2020 04:58 pm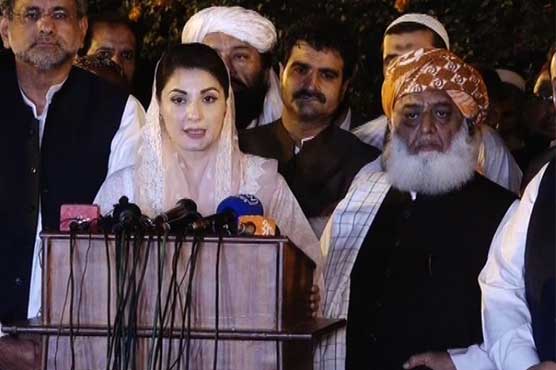 PML-N in favor of contesting by-elections, Fazlur Rehman to make final call
LAHORE (Dunya News) - The by-elections announced by the Election Commission of Pakistan (ECP) has become a test of strength for the Pakistan Democratic Movement (PDM), with PML-N leaving the final decision to Maulana Fazlur Rehman.
Party sources said that PML-N itself is keen to contest the by-elections as it does not want to leave an open field for the government. However, the party has to abide by the decisions taken by PDM.
Sources further said that both PPP and PML-N are in favor of contesting by-elections while Jamiat Ulema-e-Islam (JUI-F) and Awami National Party (ANP) are not. The remaining PDM parties are ready to accept the decision taken by PDM as a whole.
It is believed that PDM leadership will arrive at the decision at a meeting on January 2. Sources said that extensive discussions have been held with Fazlur Rehman regarding Maryam Nawaz's participation in the by-election. She wants to give the government a tough time in the election but the final decision rests with Maulana Fazl-ur-Rehman.