PDM's Minar-e-Pakistan rally was successful: Rana Sanaullah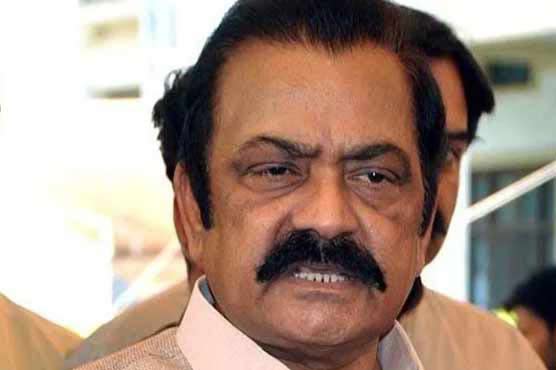 Opposition parties will arrive in Islamabad for dissolution of PTI govt: Rana Sanaullah
LAHORE (Dunya News) – Pakistan Muslim League-Nawaz (PML-N) leader Rana Sanaullah on Monday has said that the rally of Pakistan Democratic Movement (PDM) at Minar-e-Pakistan in Lahore was successful.
In a statement, the PML-N leader said that the members of the opposition parties will arrive in Islamabad for dissolution of incompetent government of Pakistan Tehreek-e-Insaf (PTI).
People of Lahore had shown their confidence in PDM by attending the Lahore rally in large number, he added.

Earlier, PDM Chief Maulana Fazlur Rehman, during an anti-government rally at Minar-e-Pakistan in Lahore, had announced a long march in late January or early February.
The PDM leadership said that the opposition will take the resignations in hands to Islamabad.