Published On 11 December,2020 01:24 pm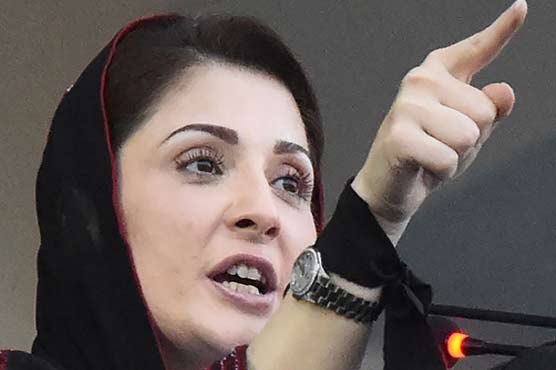 First, tent service and now hotel owner, the federation has lost its senses: Maryam Nawaz
LAHORE (Dunya News) – Pakistan Muslim League-Nawaz (PML-N) vice president Maryam Nawaz on Friday has criticized Prime Minister (PM) Imran Khan and said that don't take our revenge from the innocent people.
While reacting to the registration of a case against the owner of the hotel where she and other PML-N leaders had eaten food, Maryam Nawaz said that the incumbent government of Pakistan Tehreek-e-insaf (PTI) has crossed all the limits.

First, tent service and now hotel owner, the federation has lost its senses, she added.
The PML-N leader further said that the people of Lahore will come out of their houses on December 13 against such acts of the PTI government.
The reaction came after the local administration had registered a case against the hotel located at Lahore's Lakshmi Chowk where Maryam Nawaz had eaten mutton karahi. The owner was booked for violating standard operating procedures (SOPs) designated to prevent coronavirus spread.
Earlier, cases were lodged against PML-N leadership for violating coronavirus SOPs during minor rallies in Lahore ahead of December 13 public gathering.
Dozens of PML-N workers and leaders were nominated in separate cases at Ichhra, Gawalmandi and Lohari police stations.
The provisions regarding violation of SOPs and holding provocative speeches were included in the cases.