Published On 08 December,2020 03:32 pm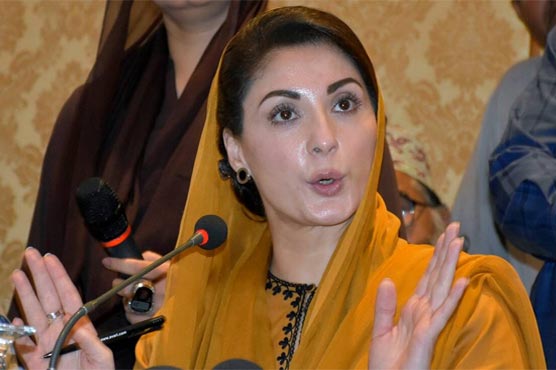 PDM is scheduled to hold rally in Lahore on December 13.
LAHORE (Dunya News) – Pakistan Muslim League-Nawaz (PML-N) Vice-president Maryam Nawaz has said that the incumbent regime has foundered and scared Prime Minister Imran Khan is sure that his government is going home.
Maryam Nawaz took to Twitter on Tuesday and said Pakistan Democratic Movement's (PDM) Lahore rally will be held and the government will be sent packing.
The PML-N leader also shared a video in which it can be seen that the Minar-e-Pakistan ground – where PDM's rally is scheduled on December 13 – is being watered.
---
December 8, 2020
---
It is pertinent here to mention that the government has disallowed the public gathering in the wake of the coronavirus pandemic.

She said that the rally of Pakistan Democratic Movement (PDM) in Lahore has caused distress among the leaders of Pakistan Tehreek-e-Insaf (PTI) government.
In a statement, the PML-N leader said that PDM will send Prime Minister (PM) Imran Khan back to his home at any cost. We will be considering all the options during the session today, she told.
Earlier, Maryam Nawaz said the government knows that the rally of PDM will be held at all costs. PM Imran Khan's days are numbered, she added.
The PML-N vice president said that her party workers don't need chairs to sit in the rally. "Whole Pakistan speaks when Lahore speaks," she went on to say.
Maryam Nawaz said that the December 13 rally of the PDM will be a decisive one as it will be a do or die.