Gilgit-Baltistan's newly elected cabinet takes oath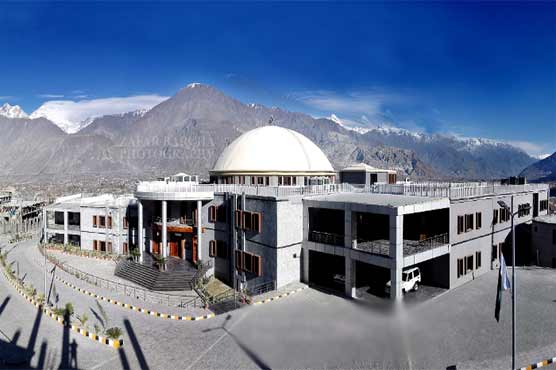 Gilgit-Baltistan's newly elected cabinet takes oath
GILGIT (Dunya News) - The newly elected cabinet of Gilgit-Baltistan has taken oath on Wednesday. The oath was administered by Governor Raja Jalal Hussain Maqpoon at the Governor House. Prime Minister Imran Khan was also present on the occasion.
Raja Zakaria and Ubaidullah Baig have been given the status of senior ministers. Raja Zakaria has been appointed Minister of forests, wildlife and environment. Fatehullah has been appointed Minister for Planning and Development and Information while Haji Abdul Hameed has been given the ministry of Local Government.
Mushtaq Hussain got the ministry of water and power. Raja Azam was appointed Minister of Education. Haji Shah Beg was made Minister excise and taxation as well as Zakat and Ushr.
Shamsul Haq Loon and Syed Sohail Abbas have been appointed as advisors to the Chief Minister. Ilyas Siddiqui, Mehboob Ali Khan and Haider Khan will be assistants to the Chief Minister.
Noushad Alam and Syed Shamsuddin have been appointed as coordinators. The portfolio of the Provincial Law Ministry will remain with the Chief Minister.
The Prime Minister also addressed the function.He was accompanied by Federal Minister for Kashmir and Gilgit-Baltistan Ali Amin Gandapur, Special Assistant for Environment Malik Amin Aslam and Saifullah Khan Niazi.