PM likely to participate in oath taking ceremony of GB's new cabinet today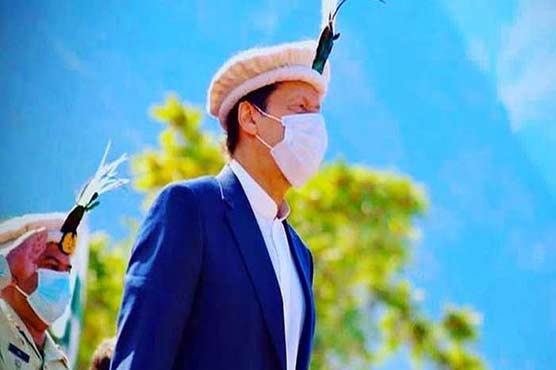 PM likely to participate in oath taking ceremony of new cabinet of GB today
ISLAMABAD (Dunya News) – Prime Minister (PM) Imran Khan is expected to pay a one-day official visit to Gilgit-Baltistan on Wednesday.
During the visit, the premier will participate in the oath taking ceremony of new cabinet of Gilgit-Baltistan and deliver an address.
He will also attend a session in Gilgit on new national parks in the region while Federal Minister for Climate Change will also brief him on the occasion.
Earlier, Pakistan Tehreek-e-Insaf (PTI) leader Khalid Khurshid had taken oath as Gilgit-Baltistan Chief Minister during a ceremony with limited guests due to coronavirus pandemic.
The oath was administered by Governor Raja Jalal Hussain Maqpoon at the Governor House.
Khalid Khurshid was elected as Gilgit-Baltistan CM on Monday night after grabbing 22 votes. He won the seat from GBLA-13 constituency in General Elections that were held on November 15.