Shahzad Akbar makes Shehbaz Sharif parole application public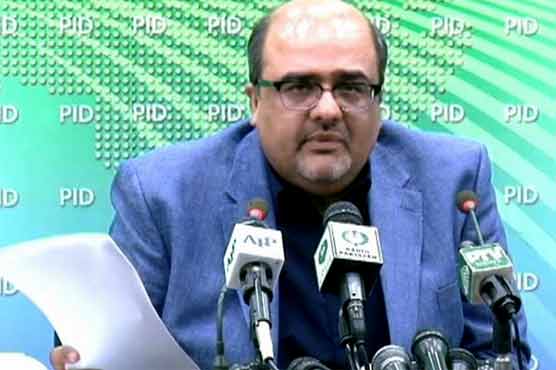 Shahzad Akbar makes Shehbaz Sharif parole application public
LAHORE (Dunya News) - Barrister Shahzad Akbar, Advisor to the Prime Minister on Accountability, has tweeted out the parole application for Shehbaz Sharif filed by PML-N.
In his tweet, Shahzad Akbar asked PML-N leaders to refrain from playing politics on the death of Begum Shamim Akhtar, saying that Punjab government has given them an extraordinary concession. He said that this exposes the lies and propaganda that Marriyum Aurangzeb and Rana Sanaullah have been spreading against the government.
He said that for three days these PML-N leaders have been lying about the government's refusal to grant parole while the application itself had requested parole one day before the dead body arrives in Pakistan.
— Mirza Shahzad Akbar (@ShazadAkbar) November 27, 2020
On the other hand, PML-N spokesperson Marriyum Aurangzeb herself advised Shahzad Akbar not to play politics on such an occasion, saying that parole is not a favor by the government but a legal right of both Shehbaz Sharif and Hamza Shahbaz.
She said in her statement that Imran Khan and Shahzad Akbar tend to play politics on people's health. Had it not been for their insensitiveness and pettiness, Shehbaz Sharif's request for 14 days parole would have been granted.
The PML-N leader said that along with all its other faults, the nation has now witnessed the pettiness of this government as well.