Shehbaz Sharif, Hamza released on parole, Begum Shamim's funeral prayers offered in London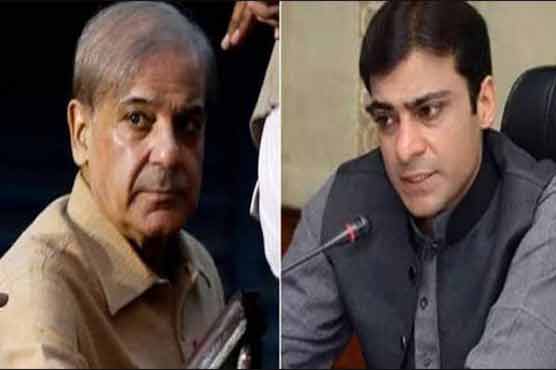 Shehbaz Sharif, Hamza released on parole, Begum Shamim's funeral prayers offered in London
LAHORE/LONDON (Dunya News) – The funeral of Begum Shamim Akhtar was held in London on Friday. Former Prime Minister Mian Nawaz Sharif, his sons, Ishaq Dar and other close relatives attended the funeral prayers. The body will now be flown to Pakistan from Heathrow Airport.
Meanwhile, Punjab government has released Mian Shehbaz Sharif and son Hamza Shahbaz on parole to attend his Begum Shamim Akhtar's funeral and burial. The two have been released for a period of five days.
According to sources, Mian Shahbaz Sharif and Hamzqa Shehbaz have left for Jati Umrah. Last year, PML-N leader Mian Nawaz Sharif was also released on five-day parole for the funeral of his wife Kulsoom Nawaz.
Earlier in the day, the government issued the notification of their release, which said that the PML-N president and his son will remain free from November 27 to December 1 on five-day parole. PML-N had requested for fourteen-day parole.