Civilian martyred in unprovoked Indian Army firing on LOC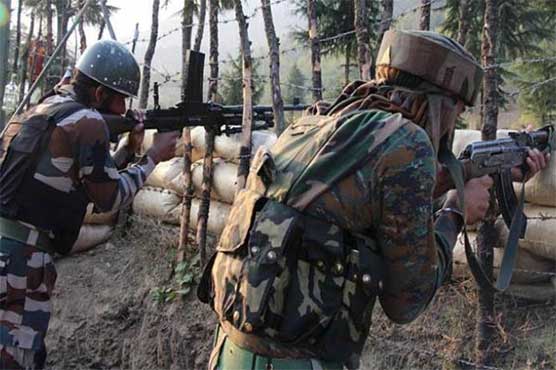 Civilian martyred in unprovoked Indian Army firing on LOC
RAWALPINDI (Dunya News) – The Indian Army on Wednesday once again violated the ceasefire and targeted civilian population near the Line of Control (LOC), martyring a 33-year-old citizen in the process.
According to the Inter Services Public Relations (ISPR), Indian forces opened unprovoked fire on the Bagsar sector of the LoC and targeted the civilian population. Ansar, a 33-year-old civilian, was martyred as a result of the firing. The father of three was on his way home on a motorcycle when he was fatally shot.
Earlier on Monday, a senior Indian diplomat was summoned to the Ministry of Foreign Affairs to register Pakistan's strong protest over ceasefire violations by the Indian Occupation forces along the Line of Control (LoC) on November, 22, 2020, resulting in serious injuries to 11 innocent civilians.
The Indian occupation forces along the LoC and the Working Boundary (WB) have been continuously targeting civilian populated areas with artillery fire, heavy-caliber mortars and automatic weapons. This year, India has committed more than 2820 ceasefire violations to date, resulting in 26 shahadats and serious injuries to 245 innocent civilians.