Bilawal Bhutto criticizes GB Chief Election Commissioner over delayed results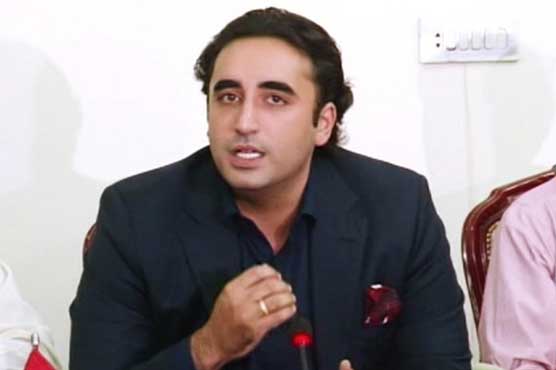 Bilawal Bhutto criticizes GB Chief Election Commissioner over delayed results
GILGIT (Dunya News) - Pakistan People's Party (PPP) Chairman Bilawal Bhutto Zardari has strongly criticized the Gilgit-Baltistan Chief Election Commissioner for delaying the election results.
He questioned why the announcement of Gilgit-Baltistan election results was delayed. The public distrusted the policies of the federation and gave the most votes to parties of the PDM, but the voters, especially women, were deprived of the right to vote under a conspiracy.
He alleged that the Chief Election Commissioner of Gilgit-Baltistan could not do justice to his post, the details of his past meetings must be disclosed. The case of Gilgit-Baltistan will be taken before the people from the platform of PDM, he added.
He said that polls in GB-3 will open on December 22 and people will support PPP. According to sources, Bilawal Bhutto Zardari has extended his stay in Gilgit-Baltistan and canceled his departure to Islamabad due to busy schedule.