COVID-19 outbreak: AJK to impose complete lockdown for 15 days from Nov 21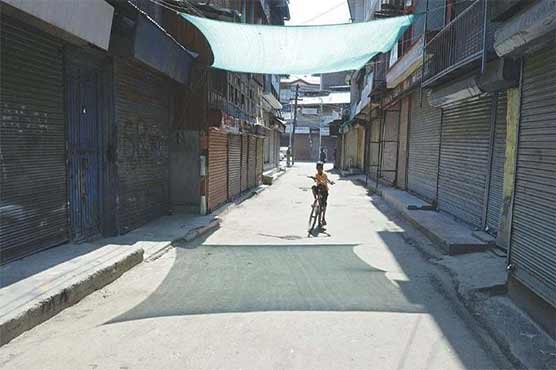 AJK to impose complete lockdown for 15 days after spike in COVID-19 cases
MUZAFFARABAD (Dunya News) - Azad Jammu and Kashmir government has decided to impose complete lockdown for 15 days from Saturday, November 21 to December 6, due to the rise in Coronavirus cases.
According to details, this important decision was taken at a meeting of the Azad Kashmir Cabinet. The Cabinet was briefed that the situation of Coronavirus in Azad Kashmir has reached dangerous levels.
According to reports, the rate of coronavirus in the capital Muzaffarabad has reached 19%.
The Cabinet was briefed that all the districts of Azad Kashmir would be under locked down simultaneously.
As a precautionary measure, there will be a complete ban on weddings and other celebrations, however, religious gatherings and funeral prayers will be observed under complete SOPs.
In addition, all educational institutions will be closed for 15 days. On the other hand religious schools, wedding halls, sports grounds and parks will remain closed.
OPD services in hospitals will be closed while emergency services will continue to work. Tourism will also be banned for 15 days.
The meeting requested Kashmiris living abroad and in Azad Kashmir not to travel.
All business centers and offices will be closed. Fifty percent attendance will be maintained in government offices. Only essential services businesses will be allowed to continued under SOPs.