Nothing being done to ensure free, fair elections in GB, alleges Bilawal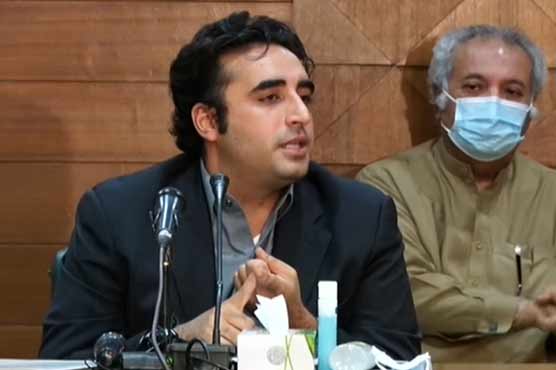 Nothing being done to ensure free, fair elections in GB, alleges Bilawal Bhutto
GILGIT (Dunya News) - Pakistan People's Party (PPP) Chairman Bilawal Bhutto Zardari has said that during his election campaign, an attempt was made to eject him from Gilgit-Baltistan and he was not even allowed to hold the final rally. He said that we respect the courts and do not want to make the election controversial as it would affect everyone.
Bilawal Bhutto, while addressing a press conference in Gilgit, said that we think that the people living here should become the owners of their land. It is part of our movement to give the people their rights but until their voice reaches Islamabad, they will not be given their due. The zealous and brave people of Gilgit Baltistan will give a mandate to the Pakistan People's Party on November 15, he added.
Talking about election interference, Chairman PPP said that if things do not change, the protests that will follow the election will have far-reaching effects. "Leave politics to the politicians", Bilawal said.
Bilawal said that he was supposed to present his party's manifesto in the final rally but he was deprived of his right. Restrictions that should be imposed on the Prime Minister of this country have been imposed on me, he said.
"We respect the courts and the constitution. I am bound to abide by this ruling, but I do not agree with it", he added.