Published On 12 November,2020 03:58 pm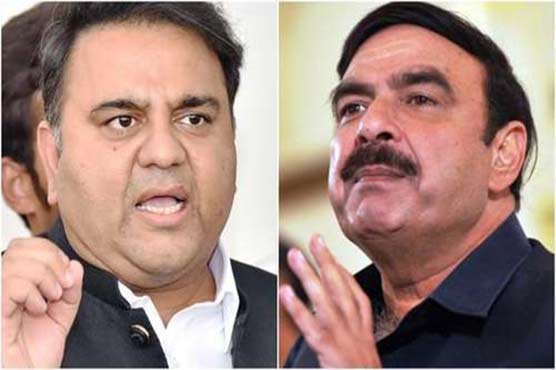 Govt ministers call Maryam Nawaz 'certified liar'
ISLAMABAD (Dunya News) – The leaders of incumbent government of Pakistan Tehreek-e-Insaf (PTI) on Thursday have termed Pakistan Muslim League-Nawaz (PML-N) vice president Maryam Nawaz as 'certified liar'.
While reacting to the interview of Maryam Nawaz to international media outlet, Special Assistant to the Prime Minister on Political Communication Dr. Shahbaz Gill has said that no one wants to have negotiations with Maryam Nawaz.
The PML-N vice president desperately wishes to implement minus Imran Khan formula, he told.
Federal Minister for Science and Technology Fawad Chaudhry said that 'confused' Maryam Nawaz should better call her father and former Prime Minister (PM) Nawaz Sharif and ask about his demands as we are unable to understand their point of view.
Federal Minister for Railways Sheikh Rashid said that PML-N vice president has given non-serious statement by demanding the army to oust PTI government.
The reactions came after Maryam Nawaz said that her party is ready for negotiations with establishment but in front of the people of Pakistan.
In an interview to international media, the PML-N leader said, "Establishment has contacted my close aides however, no one has directly approached me so far."
Talks with the establishment can be taken under consideration through the platform of Pakistan Democratic Movement (PDM) under the constitutional jurisdiction, she added.
Maryam Nawaz said that 'fake' government of Pakistan Tehreek-e-Insaf (PTI) has to be sent packing for further progress in the negotiations.
The politics of PML-N is growing across the country and those who think that we are heading towards a blind alley are wrong, she clarified.