Gilgit-Baltistan Elections - A brief look back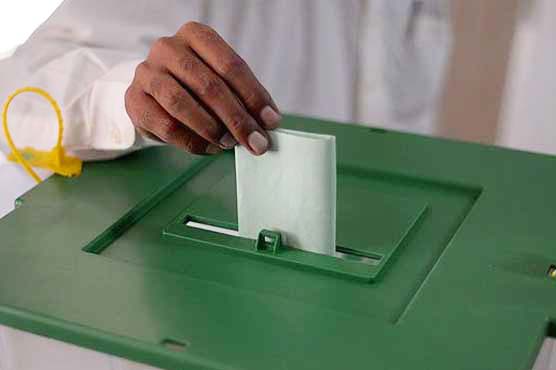 Gilgit-Baltistan Elections - A brief look back
(Web Desk) - The third elections in the history of Gilgit-Baltistan (GB) Assembly are scheduled to be held on November 15, as announced by the federal government on September 23 through a notification.
The elections on the 24 general seats of the legislative assembly were originally scheduled to be held on August 18 but had to be postponed due to the coronavirus pandemic.
In the run up to the elections, here is a brief look back at the makeup of the Assembly and its history with details of how each party has fared in both elections.
Legislative Assembly:

The GB Legislative Assembly is an elected body that has the power to legislate on 61 subjects, including land revenue, and administrative courts.
The Assembly also votes on the annual budget of the GB Consolidated Fund. The term of the Legislative Assembly is five years but it may be dissolved earlier by the Governor on the advice of the Chief Minister. The make-up of the body is illustrated in the table below.

2009 Elections:

The first elections for the legislative assembly were held on 12 November 2009. Pakistan People's Party (PPP), which had come into power in the federal government in 2008, handily won the election and secured 14 of the 24 general seats.
PPP's 14 general seats net them 6 reserved seats resulting in 20 out of the total 33 seats going to the ruling party.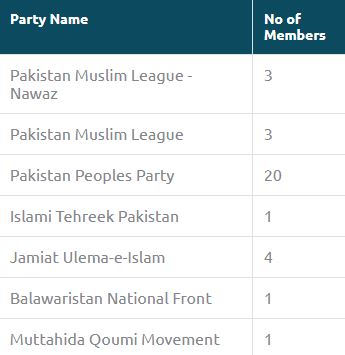 The Assembly had 27 male members and 6 female members. It passed 31 Acts in its 41 sessions throughout the 5 year tenure.
2015 Elections:
The second elections of GB Assembly, held in 2015, were won by Pakistan Muslim League-Nawaz (PML-N) after securing 16 out of 24 seats. The party got 22 out of the total 33 seats with 6 reserved seats. Islami Tehreek Pakistan (ITP) and Majlis Wahdat-e-Muslimeen (MWM) had three members each in the legislative assembly.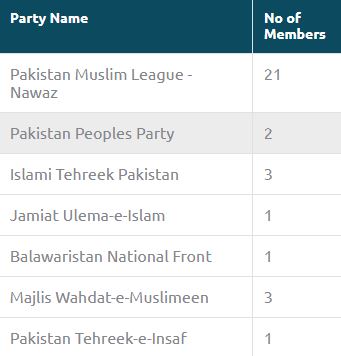 Hafiz Hafeez ur Rehman of PML-N was sworn in as the second Chief Minister of Gilgit Baltistan, with Fida Nashad and Jafarullah being nominated as the speaker and deputy speaker respectively. The Assembly passed 25 Acts in its 36 sessions and dissolved in June 2020.