PM Imran obsessed with taking political revenge from opponents: Maryam Nawaz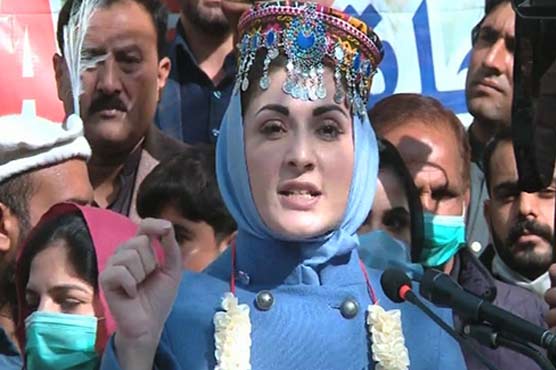 PM Imran obsessed with taking political revenge from opponents: Maryam Nawaz
NAGAR KHAS (Dunya News) – Pakistan Muslim League-Nawaz (PML-N) vice president Maryam Nawaz on Wednesday has said that Prime Minister (PM) Imran Khan is obsessed with taking political revenge from the opposition leaders.

Addressing a public gathering in Gilgit-Baltistan's Nagar Khas, the PML-N leader said that the incumbent government of Pakistan Tehreek-e-Insaf (PTI) is suppressing the voices of opponents.

PTI government will soon be sent packing, she predicted.
The PML-N leader said the one sitting on PM chair thinks that there is no inflation in the country but the people of Pakistan are suffering due to this increasing issue.

Nation is cursing Imran Khan for not taking care of poverty-stricken people, she added.
Maryam Nawaz further said that the one who has created problems in livelihood should not get the votes. PM Imran is surrounded by corrupt leaders who are looting the money of Pakistan, she went on to say.