Committees formed for PDM's Lahore rally on Dec 13: Rana Sanaullah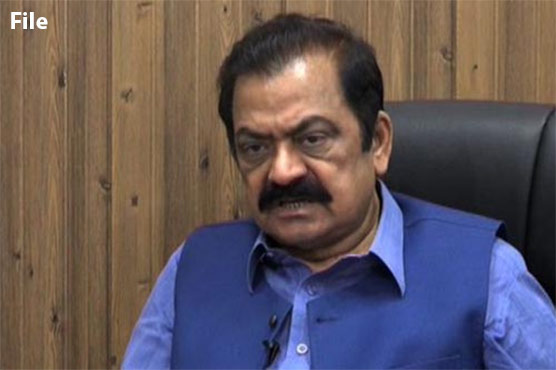 PDM will conduct a historic rally at the Greater Iqbal Park, Rana Sanaullah said.
LAHORE (Dunya News) – Pakistan Muslim League-Nawaz (PML-N) leader Rana Sanaullah has said that committees – comprising MNAs and MPAs – have been formed for Pakistan Democratic Movement's (PDM) Lahore rally scheduled on December 13.
Rana Sanaullah held a press conference in Lahore on Tuesday and termed the public gathering in the provincial capital as referendum against the incumbent government.
The PML-N leader said, "PDM will conduct the historic rally at the Greater Iqbal Park which will be a decisive gathering. The entire country will wake up after Lahore.
"The prosecution's decision to acquit Prime Minister Imran Khan in the parliament attack case is wrong and it should be asked that why six years were wasted. On the other hand, fake heroin case was registered against me."