NAB is committed to making Pakistan corruption-free: Chairman Javed Iqbal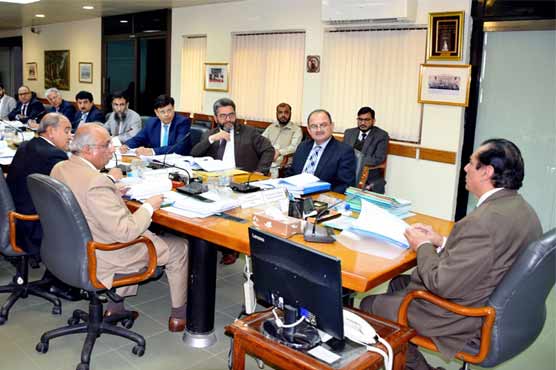 NAB is committed to making Pakistan corruption-free: NAB Chairman
ISLAMABAD (Dunya News) - Chairman National Accountability Bureau (NAB) Justice (retd) Javed Iqbal has said that the accountability watchdog is committed to making Pakistan corruption-free.
On Monday, a meeting was held at NAB headquarters, under the chairmanship of NAB Justice (retd) Javed Iqbal, which reviewed ongoing cases and the overall performance of the institution.
In his address during the meeting, the Chairman said that the anti-corruption strategy is yielding favorable results for the country. Eliminating corruption and recovering looted money is the top priority for NAB, he added.
Chairman Javed Iqbal said that NAB brings white collar crime cases to their logical conclusions within ten months, for which a state-of-the-art forensic science laboratory was also set up.
Briefing the meeting, DG NAB said that out of 179 mega corruption cases, 57 corruption references have been concluded while 97 more have been filed in the accountability courts. 10 inquiries and 15 investigations of mega corruption cases are also underway, he said.