PM, President express deep grief over loss of lives in earthquake in Turkey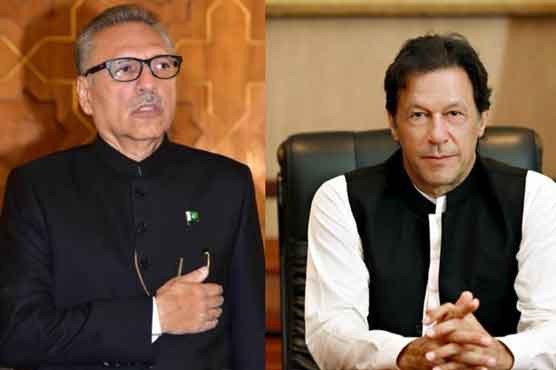 PM, President express deep grief over loss of lives in earthquake in Turkey
ISLAMABAD (Dunya News) - Prime Minister Imran Khan and President Dr. Arif Alvi Saturday while expressing condolences to Turkish leadership and people over life loss in earthquake, offered "every help" from Pakistan to the Turkish nation.
"My condolences to President Erdogan & the people of Turkey on the loss of precious lives in Izmir earthquake. We stand with the Turkish nation, offering every help we can give," the prime minister said on Twitter.
— Imran Khan (@ImranKhanPTI) October 31, 2020
He said Pakistan could never forget the way Turkey stood with it when the devastating earthquake hit Pakistan and Azad Jammu and Kashmir in 2005.
President Dr. Arif Alvi has also expressed deep grief and sorrow over the loss of lives in earthquake in Turkey.
In a tweet on Saturday, he said it is with great sadness that we receive news of earthquake that hit Izmir.
He asked his Turkish counterpart Recep Tayyip Erdogan to convey sincere condolences from the people of Pakistan to the families of victims.
The President said we commiserate with all those who are affected and pray for early recovery of the injured.
— The President of Pakistan (@PresOfPakistan) October 31, 2020