Civil-military relations must be redefined in accordance with constitution: Shahid Khaqan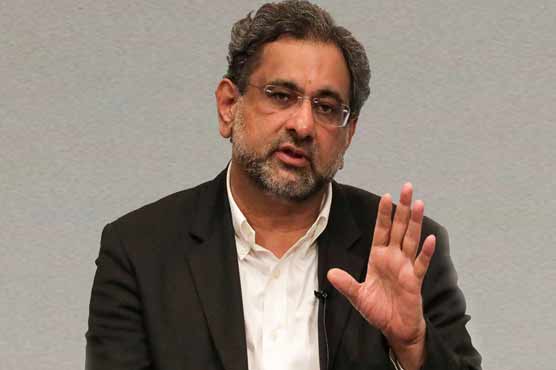 Civil-military relations must be redefined in accordance with constitution: Shahid Khaqan
ISLAMABAD (Dunya News) - PML-N senior vice president Shahid Khaqan Abbasi has said that the country should run according to the constitution, and civil-military relations have to be re-defined in its accordance.
Talking to Dunya News program "Dunya Kamran Khan kay saath", he said that our narrative is protection of the public's vote. From day one, we have called the 2018 election controversial and rigged, he added.
Shahid Khaqan Abbasi said that it must be accepted that the main reason behind failure of the hybrid system is election-rigging. PML-N joined the assemblies to continue the democratic process but despite our efforts, the parliament is not being allowed to function.
The former prime minister said that today, the biggest problem of the country is rising inflation. The focus should be national development and inflation must be addressed, he said.
He said that imprisoning political opponents will not solve the country's problems, if the country had developed under PTI government, no one would have been able to raise questions about legitimacy of elections.