Published On 03 October,2020 06:00 pm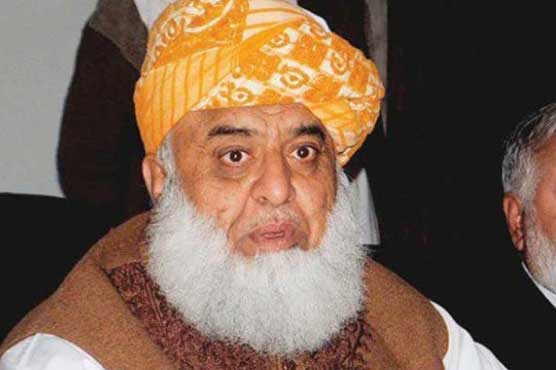 Maulana Fazlur Rehman to head Pakistan Democratic Movement (PDM)
ISLAMABAD (Dunya News) - Maulana Fazlur Rehman, Leader of Jamiat Ulema-e-Islam (JUI-F), has been made the head of opposition's Pakistan Democratic Movement (PDM).
This was announced during a session of the PDM attended by central leadership of the opposition parties on Saturday.
The meeting was attended by Pakistan Peoples Party (PPP) Chairman Bilawal Zardari, Maulana Fazlur Rehman, Ahsan Iqbal, Nawab Akhtar Mengal, Shah Awais Noorani, Amir Haider Khan Hoti among others.
According to sources, Maulana Fazlur Rehman was made head of the PDM on PML-N's proposal during a meeting held to decide the leadership of the movement.
On the other hand, confirming the news, PML-N leader Marriyum Aurangzeb said the leadership of Pakistan Democratic Movement has been given to Maulana Fazlur Rehman and he will head the anti-government alliance.
According to sources, PPP has opposed Maulana Famlur Rehman s appointment as the head of PDM. Chairman Bilawal Bhutto has suggested that PDM's leadership should be periodically rotated. He said that tenure of leadership should be fixed, Maulana may become the first head but after his term ends, the remaining parties should take turns in leading the movement.
Sources said that Ameer Haider Khan Hoti of Awami National Party (ANP) supported Bilawal's proposal while all other parties did not.
On the other hand, it is said that PDM leaders have also decided to sign a 'Charter of Pakistan'.
The decision to sign the Charter of Pakistan was taken on the suggestion of Maulana Fazlur Rehman. A new committee will be set up by the steering committee meeting on Monday which will work on drafting the Charter of Pakistan.