Gilgit-Baltistan residents demand interim constitutional status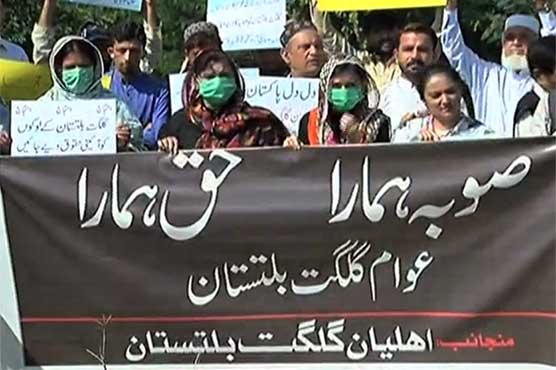 People of Gilgit-Baltistan are grateful to the federal government and the Pakistan Army: protesters
ISLAMABAD (Dunya News) - The people and caretaker ministers of Gilgit-Baltistan staged a protest in front of the Islamabad National Press Club and demanded that Gilgit be given interim constitutional status.
A large number of people and civil society representatives from Gilgit-Baltistan took part in the demonstration. The protesters chanted slogans in support of the government's decision to make Gilgit-Baltistan a constitutional province.
On the occasion, the protesters said that the constitutional province is the right of the people of Gilgit-Baltistan and vowed not to tolerate any obstacle in this process.
The people of Gilgit-Baltistan are grateful to the federal government and the Pakistan Army, they said.