Nawaz Sharif's speech conspired to divide govt and the Army: PM Imran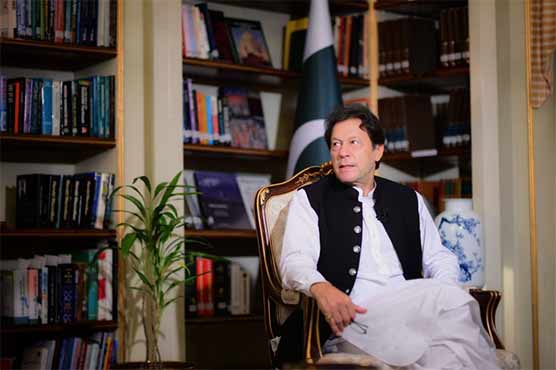 Nawaz Sharif's speech conspired to divide govt and the Army: PM Imran
ISLAMABAD (Dunya News) - Prime Minister Imran Khan has said that Nawaz Sharif's APC speech was a reflection of India's narrative and a conspiracy to create rifts between the government and the Army.
According to sources, the Prime Minister said this during a meeting with the directors of news channels. He clarified that Nawaz Sharif's speech was allowed to air to not suppress freedom of expression. He said that Nawaz is not in the running anymore which is why he wants to derail the system.
Reiterating his unequivocal position, the Prime Minister said that he would not give NRO to anyone facing corruption charges. If the opposition resigns, elections will be re-held for those seats.
He said that our government is not corrupt, therefore the army backs all our decisions. The PM said the opposition poses no threat to the government, but some ministers tend to score own-goals. He said that there are always differences of opinion in every party and suppressing these differences is not possible.
Regarding reports of grouping in the PML-N, he said that whether it is PML-N or PML-S, these people can only do family politics. They keep Maulana Fazlur Rehman by their side because they do not have enough street power, he added.
He said that Nawaz Sharif has now become desperate, he wants to break the historic harmony between the army and the government, that's what the opposition's agenda is. He also clarified that he is always aware of the meetings that take place between politicians and the Pakistan Army.